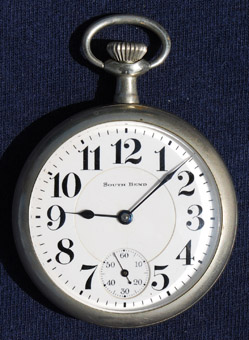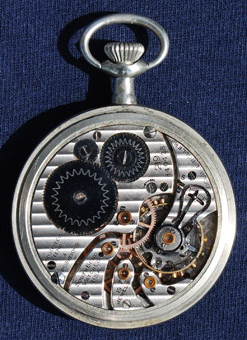 South Bend Watch Co. Grade 219 - 16 size, 19 Jewel, adjusted to temperature
and 4-positions, stem set. Watch is a hi-grade, just below major railroad
requirements, bold railroad dial suggests it was designed use on a short line, interurban or city street railroad with less stringent requirements. Mfg. circa 1916.
Copyright 2002-2013, DigitalNetExpress.com, Burbank, California